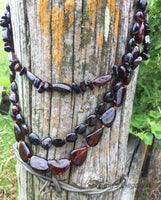 How can jewelry help?
My entire line of jewelry is hand made by me with therapuetic grade stones and beads, all inspected in the US and created for healing purposes.
All jewelry needs to be worn against the skin for optimal effect. Your body can absorb the mineral or healing elements through the heat of your skin.
Why not wear something gorgeous, they may also improve your health?